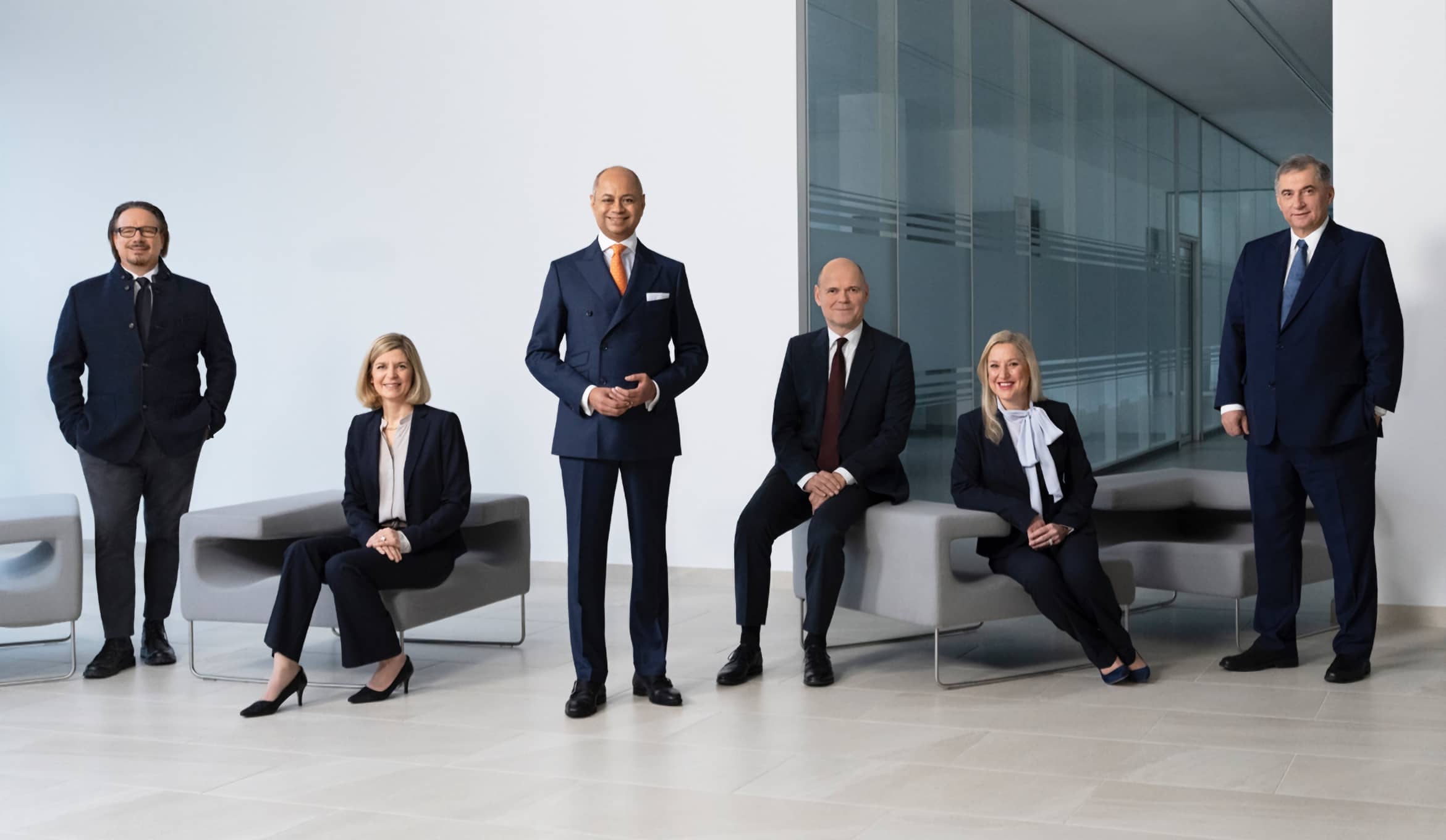 Dr. Francesco De Meo
(until 08.09.2023)
Dr. Francesco De Meo
Business Segment
Fresenius Helios
Dr. Francesco De Meo was a member of the Management Board of Fresenius responsible for the Fresenius Helios business segment from January 1, 2008 until September 8, 2023. In 2000, Francesco De Meo became head of the legal and human resources departments of Helios. On January 1, 2001, he was appointed to the Helios Management Board with responsibilities for human resources, legal affairs, research and science. At the same time, he was also appointed Labor Relations Director. Before joining Helios, Francesco De Meo was director of Rauser AG, a management consultancy in Reutlingen, as well as a practicing attorney. He studied law and earned a doctorate at Tübingen University.
Sara Hennicken
Chief Financial Officer
Sara Hennicken was appointed CFO of Fresenius as of September 1, 2022. She joined the Group in 2019 as Senior Vice President Global Treasury & Corporate Finance for Fresenius and Fresenius Medical Care. Previously, she spent 14 years in investment banking, including nine years at Deutsche Bank, lastly as Managing Director and Senior Client Executive in Corporate Finance Coverage before moving to Fresenius. Between 2005 and 2010 she worked for Citigroup in Frankfurt and London. Sara Hennicken studied economics in Germany and in the United States.
CV – Sara Hennicken
(PDF, 30 kb)
Michael Sen
Chairman of the Management Board
Michael Sen became Chairman of the Management Board of Fresenius (equivalent to President and CEO) on October 1, 2022. He joined Fresenius as Chairman of the Management Board of Fresenius Kabi in April 2021. Before joining Fresenius Kabi, Michael Sen was a member of the Management Board of Siemens AG, where he was responsible for the healthcare business Siemens Healthineers and for Siemens' energy business. Prior to that, he was Chief Financial Officer of E.ON SE. At the start of his professional career, Michael Sen completed an apprenticeship at Siemens in Berlin and then studied business administration at the Technical University of Berlin.
CV – Michael Sen
(PDF, 40 kb)
Dr. Sebastian Biedenkopf
Responsible for Human Resources (Labor Relations Director), Risk Management and Legal
Sebastian Biedenkopf, 58, joined the Management Board in December 2020 with responsibility for Human Resources and as Labor Relations Director; until June 30, 2023, he was also responsible for Risk Management and Legal. Previously, he headed the international legal department of the Bosch Group for seven years. From 2008 until 2012, he held various positions at Conergy AG in Hamburg, lastly as Chief Financial Officer and interim Chief Executive Officer. Before joining Conergy AG, Biedenkopf served as General Counsel and Chief Compliance Officer at Maxingvest AG (formerly Tchibo Holding AG) in Hamburg, and in various positions at the Bertelsmann Group. He began his career as a lawyer in Düsseldorf and Washington, D.C., and holds a doctorate in law from Germany's University of Freiburg.
CV – Dr. Sebastian Biedenkopf
(PDF, 39 kb)
Helen Giza
Business Segment
Fresenius Medical Care
Helen Giza is Chief Executive Officer and Chair of the Management Board of Fresenius Medical Care effective December 6, 2022. She will continue to serve as Chief Financial Officer of Fresenius Medical Care until a successor is appointed for this position. Helen Giza joined Fresenius Medical Care in 2019 as Chief Financial Officer and took on the additional role of Chief Transformation Officer heading the FME25 transformation program in 2021. Previously, she has been Chief Integration and Divestiture Management Officer at Takeda Pharmaceuticals since 2018. Before joining the Takeda Corporate Executive Team, she served as Chief Financial Officer of Takeda's U.S. business unit since 2008. Prior to that she held a number of key international finance and controlling positions, amongst others at TAP Pharmaceuticals and Abbott Laboratories. Helen Giza is a U.K. Chartered Certified Accountant and holds a Master of Business Administration from the Kellogg School of Management at Northwestern University in Evanston, Illinois, USA.
CV – Helen Giza
(PDF, 44 kb)
Dr. Ernst Wastler
(until 18.07.2023)
Dr. Ernst Wastler
Business Segment
Fresenius Vamed
Ernst Wastler, had served as CEO of VAMED AG from July 1, 2001 until July 18, 2023, and joined the Fresenius Management Board on January 1, 2008. Ernst Wastler became a member of the VAMED AG Management Board in 1998 and was responsible for projects and services central Europe. Prior to that, he held several management positions at international business segments of the VAMED Group. His career began in 1981 in international consulting, engineering and project management at Austroplan GmbH in Vienna. Ernst Wastler studied international business at the Vienna University of Economics and Business Administration and earned a doctorate there in 1983.